10 School Holiday Activities for the Whole Family
The July school holidays are here, and parents know what that means: it's time to help the kids beat the holiday boredom! Fortunately, there's a wide range of school holiday activities for kids to enjoy at home, with the help of a quick trip to your neighbourhood shopping centre.

This year, you won't need to search far and wide for ways to keep your children occupied – we've come up with a list of kids' school holiday activities that the whole family will love. These simple yet enjoyable activities will not only help boredom and the winter blues but are also an excellent way to bond with the kids!
Best school holiday activities your kids will love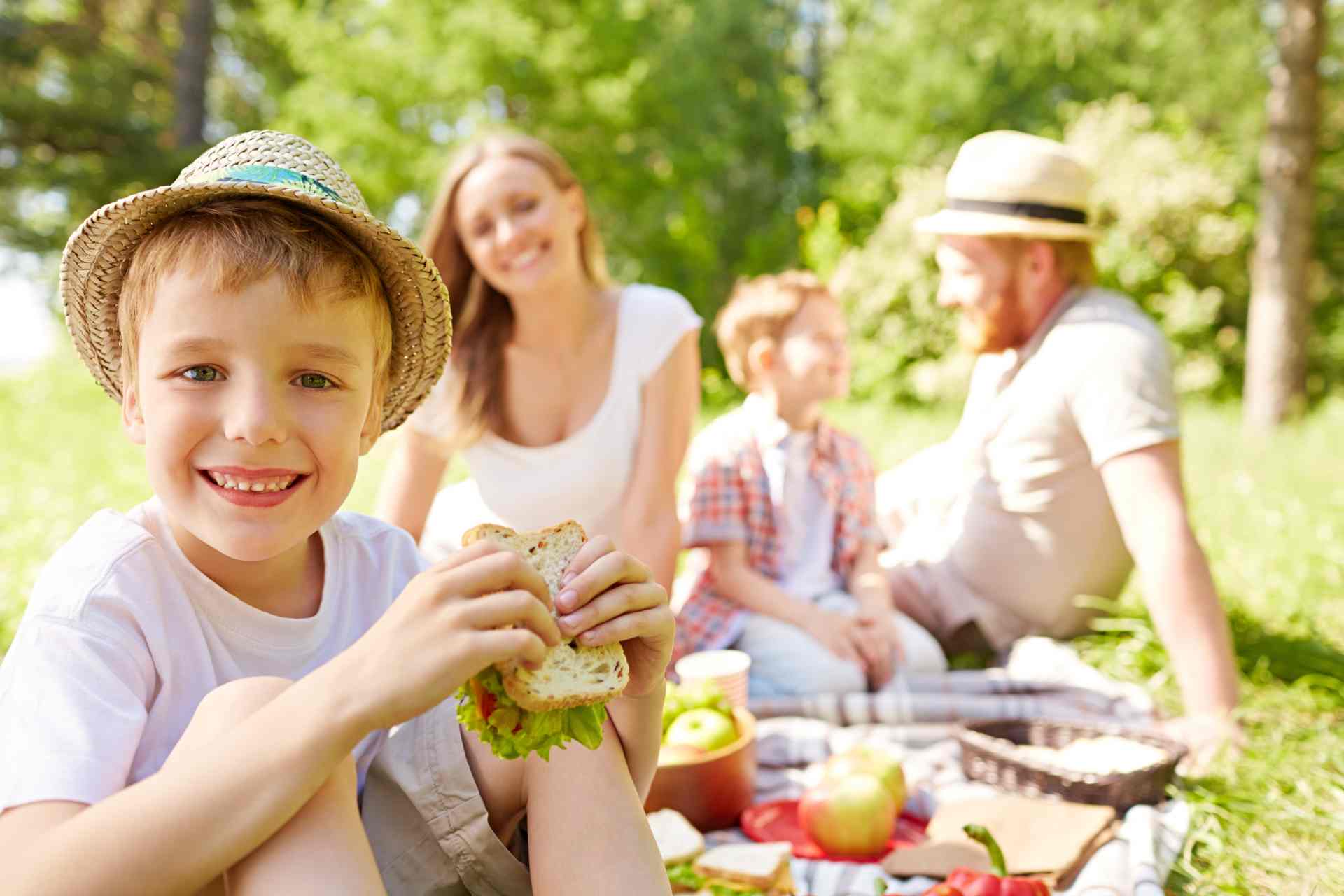 1. Have a picnic
It's time to tear your kids away from their iPads and PlayStations and treat them to a good old-fashioned picnic! School holidays are the perfect time to remind your kids about the simple joys in life, and a picnic is just the way to do so.

Make things extra fun by involving your kids every step of the way – from preps to picnic day. Include them while shopping for picnic essentials like a basket, mat, snacks, and beverages. And if it's too cold outside? No problem – transform your living room into a cool new picnic location!

Tip: Head to East Village Shopping Centre for all your pre-picnic shopping! Shop for a picnic blanket and basket at Bed Bath N' Table, then make your way to Coles and Zetciti Asian Supermarket for snacks and drinks.
2. Take the kids restaurant hopping
We get it – it's not everyday that you want to spend on dining out. But it's the holidays, and we don't always get to spend quality time with the kids. Plus, we're pretty sure they'd love the idea of grabbing food at their favourite restaurants!

Instead of spending your whole day restaurant hopping, make your trip to the shopping centre a quick one. Let your kids order takeout from their chosen restaurants, head back home, set the table, and voila – a school holiday feast!

Tip: East Village is home to a wide range of excellent restaurants that serve cuisines from all over the world. Whether it's pizza, Mexican, or Asian food you crave, the shopping center has it all!
3. Create a home cinema experience
There's nothing quite like a movie night with the whole family! Gather everyone together for a cosy night indoors, complete with a family-friendly film and snacks. (If you and the fam love movies, you can even turn it into a marathon!) Set this experience apart from ordinary nights at home by fixing things up: turn out the lights, lay out some comfy pillows and blankets, and bring out everyone's favourite snacks!

You can even take things up a notch by building a blanket fort – something the kids will surely love! Next thing you know, family movie nights will become a regular thing and not just a school holiday activity.

Tip: Prep for the night with a quick trip to East Village! Shop for throw pillows and blankets at Bed Bath N' Table and purchase takeout at one of your family's go-to restaurants.
4. Prepare lunch or dinner together
Kids love it when they have a say in what's for lunch or dinner. How about bringing some excitement to the school holidays by having the kids involved in the home menu? Let the kids decide what to eat – and make it from scratch! (Yup, we love school holiday activities that are both fun and productive.)

Whether they're up for choosing pizza toppings to pile on store-bought crusts or building their own burgers, your kids will surely enjoy making their own meals. After all, getting to eat after all that prepping will definitely feel rewarding!

Tip: Make it a night to remember by setting the table as though it were a special occasion! Drop by Lilliana Home & Gifts in Zetland for beautiful candles and flower arrangements.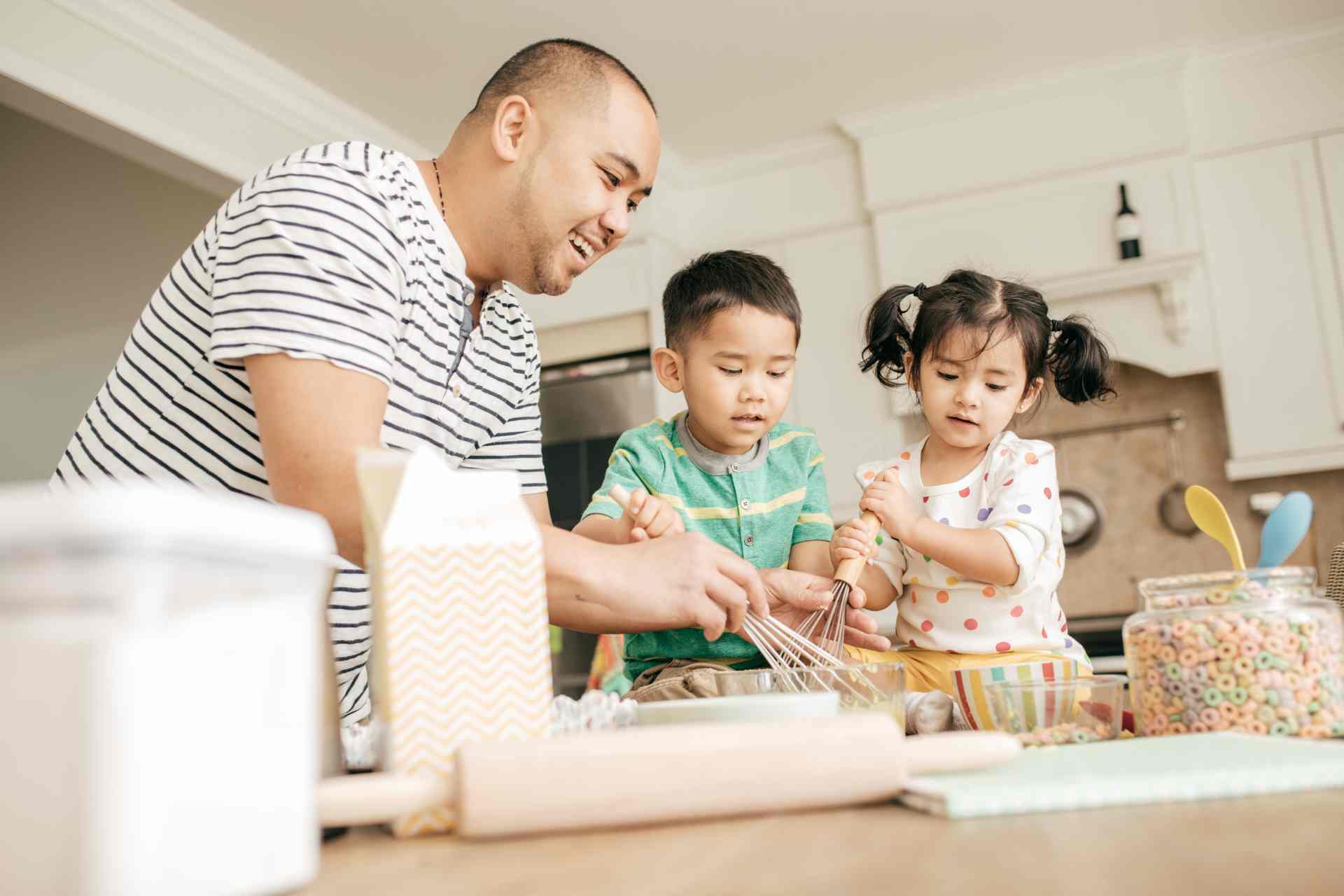 5. Bake a delicious dessert together
Hey, it's the holidays – so why not give your kids free reign and give in to their sweet cravings? Provided they're up for putting in the work, that is! Invite your kids to try their hands at baking one of their favourite desserts. No need to bake anything extravagant! You can start with something simple like chocolate chip cookies, brownies, cupcakes, or a basic cake.

Go through your recipe together, then take them out to shop for ingredients. Deck your kids out in aprons and chef's hats and have a little fun with it. We already know what their favourite part is going to be: eating the icing!

Tip: Shop sustainably for your baking needs at The Source Bulk Foods in Zetland! The great thing about shopping here is that you can take as little or as much as you need – plus, you can pack them in reusable containers.
6. Have an afternoon of board games
Kick it old school with some good ol' board games! No video games or virtual games – we're talking a deck of cards, Snakes and Ladders, Monopoly, and the like. Make it a gadget-free activity and enjoy an afternoon of just games and enjoying each other's company.

Complete your at-home board game event with a platter of snacks and – best of all – prizes! Choose between awarding whoever has the most wins, or selecting awardees for each game. More opportunities to win, more fun – this will surely be one of your kids' favourite school holiday activities!

Tip: Head to Lilliana Home & Gifts at East Village to shop for prizes. They carry Sanrio and Disney items that kids will love!
7. Make ice cream from scratch
Do you remember your favourite science experiments back when you were in primary school? One of ours was making our own ice cream. This is a fun school holiday activity you can try at home with the kids – and no, this doesn't require you access to liquid nitrogen!

There are several ways you can make ice cream at home, and they're easier than you'd think! One method requires freezing a simple whipped cream mixture overnight; meanwhile, the other is a little more scientific: you add your ice cream mixture to a bag of crushed ice and salt and shake until it freezes. Get ready for your kids (and maybe even yourself) to be wowed!

Tip: Shop for ice cream toppings like dark chocolate almonds, peanut butter granola, and more at The Source Bulk Foods!
8. Take the kids for a fun day out at East Village
One of our favourite things about our neighbourhood shopping centre? There are always lots of exciting activities going on – and since the kids have some extra free time during the school holidays, it's the perfect time to bring them along!

Your trip to East Village can also be equal parts fun and productive. For instance, you can get your kids back-to-school ready by taking them for overdue haircuts or shopping for new books! Going to the centre with little ones? Bring them to the kids play area – and take the opportunity to grab yourself a treat while the kids keep busy!

Tip: Check out our Experience page for updates!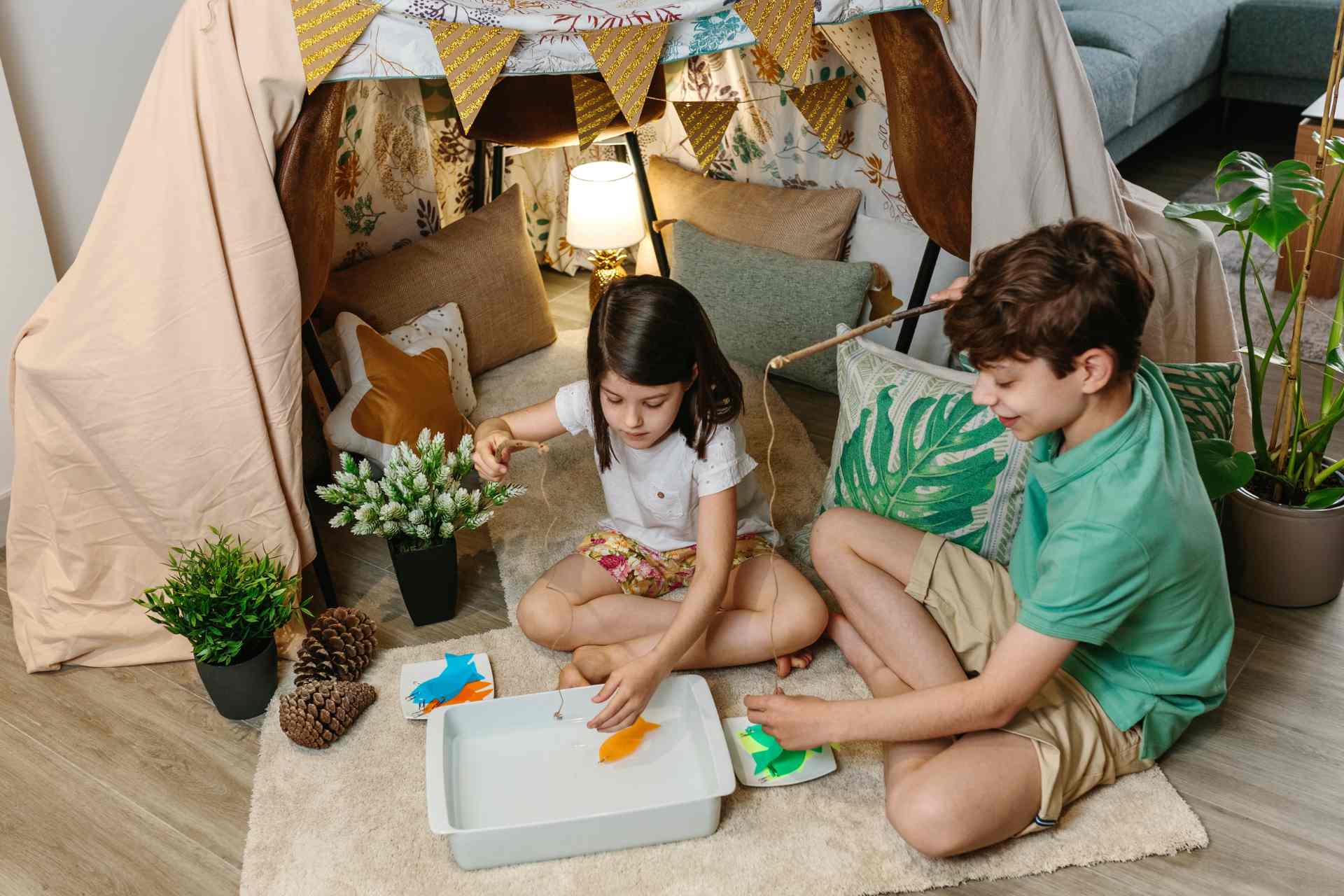 9. Go camping indoors
While it might be too cold for camping outdoors, who says the fun should stop there? Treat your kids to an indoor camping experience – and maybe consider it a warm-up for a future camping trip in the great outdoors!

While you may have to take your camping adventure to your living room or bedroom, that doesn't mean you can't pull out all the stops. Set up a tent, roll out your sleeping bags, and maybe set up some fairy lights to simulate the night sky. Plus, you don't want your kids to miss out on the best camping activity: roasting marshmallows and making s'mores!

Tip: Perfect your indoor camping setup by shopping for essentials at Bed Bath N' Table in Zetland!
10. Have a karaoke night
Karaoke night is always one of the best ways to let loose! Get the extended family together, invite some friends and their kid, and make it a party. School holidays are the perfect excuse to get everyone together!

Prepare all your favourite snacks, set up your smart TV, queue up some karaoke videos on YouTube, and plug in your microphone. Get ready to sing your hearts out (possibly to some kiddie tunes) and maybe throw in some mocktails for the full effect!

Tip: Keep it kid-friendly! Coles East Village carries a collection of mocktails such as non-alcoholic margaritas, mojitos, and gin and tonic!

The school holidays are about to get even more exciting – they might even become your family's favourite time of the year. With these fun school holiday activities you can enjoy with the kids, and boredom will be a thing of the distant past. Have the best time!